Lady Bulldog Volleyball Games this evening at the SAC...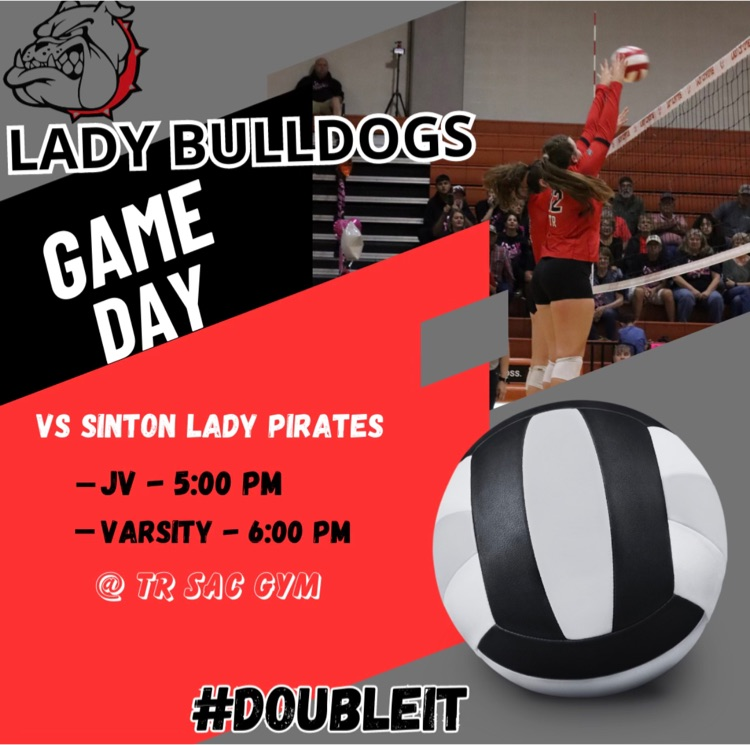 Our next Three Rivers ISD-Community Bond Informational Meeting information...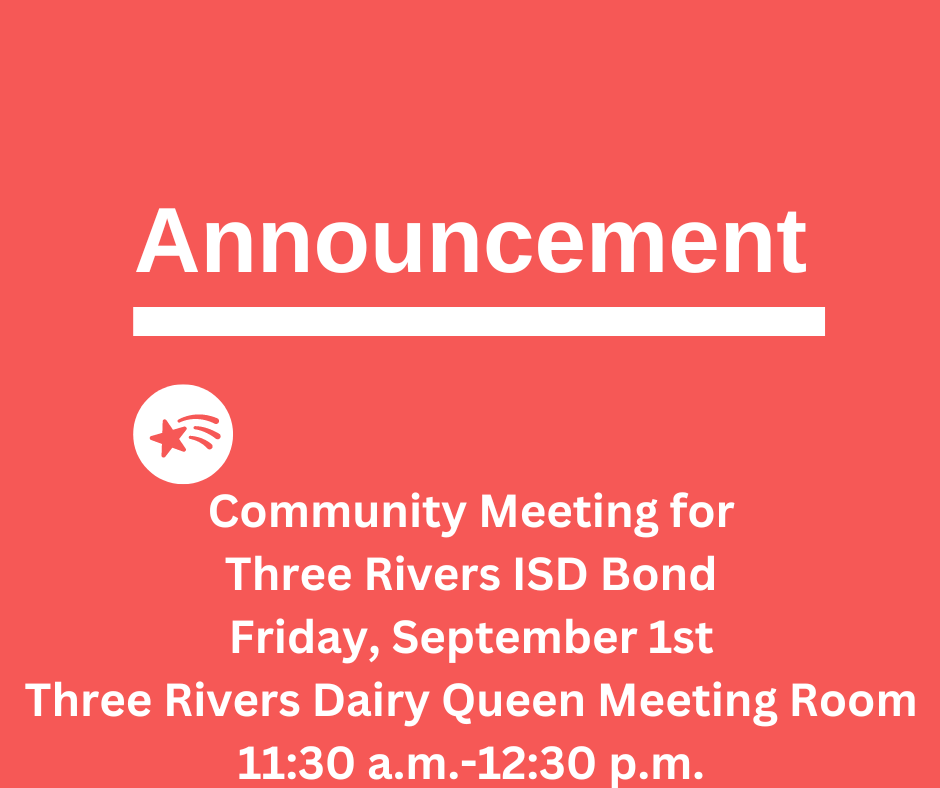 Thinking a week ahead, Monday, September 4th, is Labor Day. Three Rivers ISD schools will be closed. Check Sports U and Band for extracurricular practices. We will resume school on Tuesday, September 5th.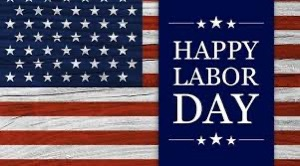 Bulldog sporting events this week...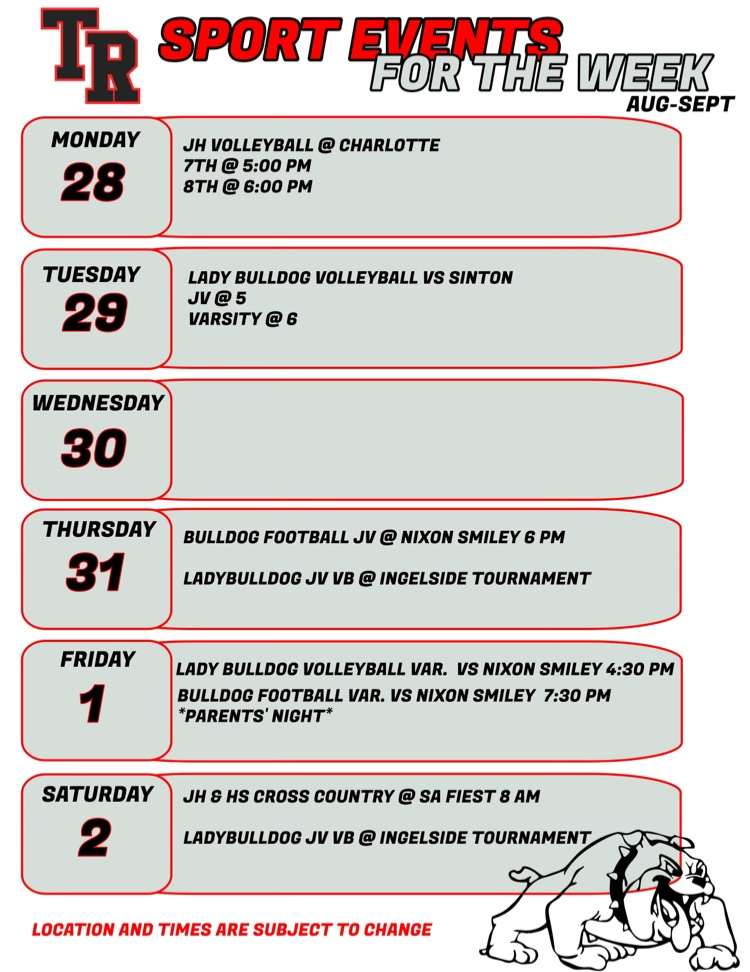 Pep Rally action in preparation for the big game against Falls City!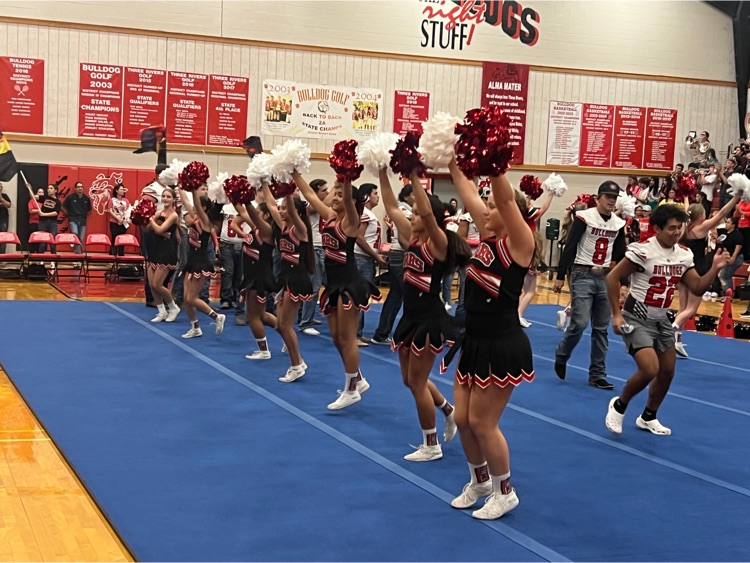 Bobo helps our Cafeteria earn TWO 100's on our State Inspections! Way to go Three Rivers ISD Cafeteria!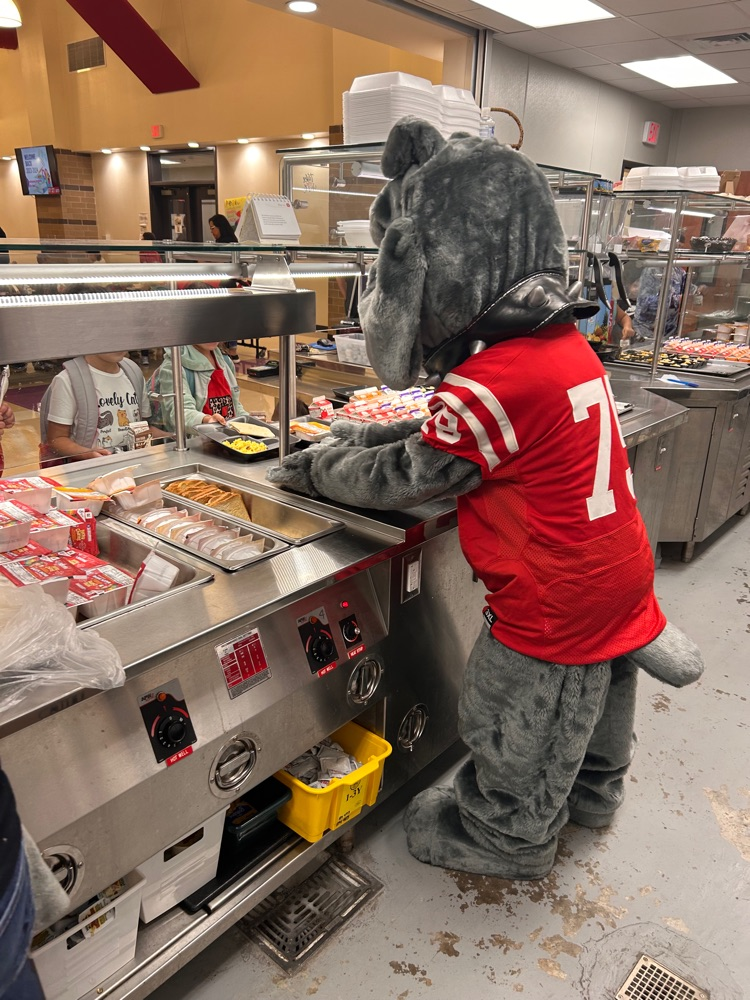 Three Rivers JV grab the win this evening over Falls City JV, 16-0! Great start fellas!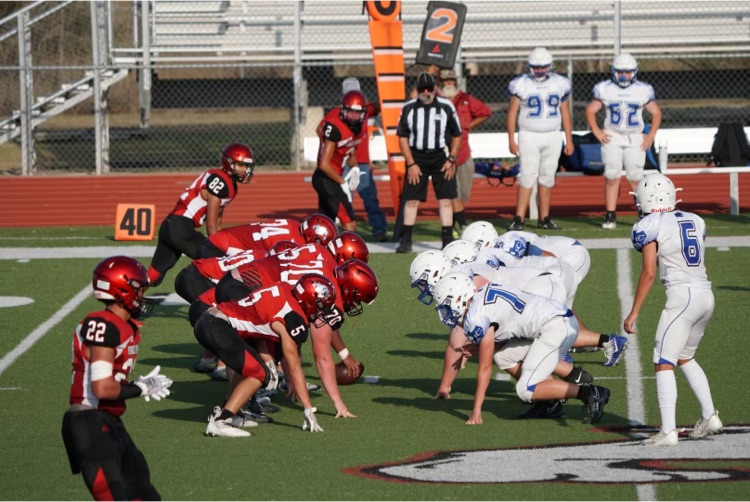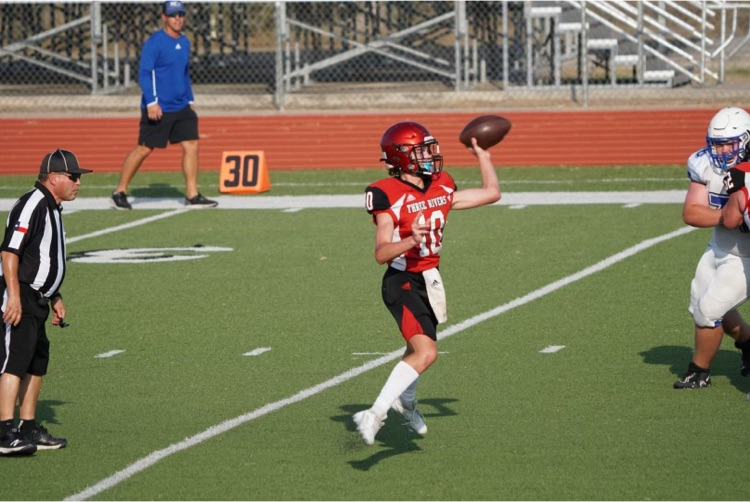 And are you ready for some Friday night Bulldog Football? Season opener tomorrow at Falls City at 7:30 pm!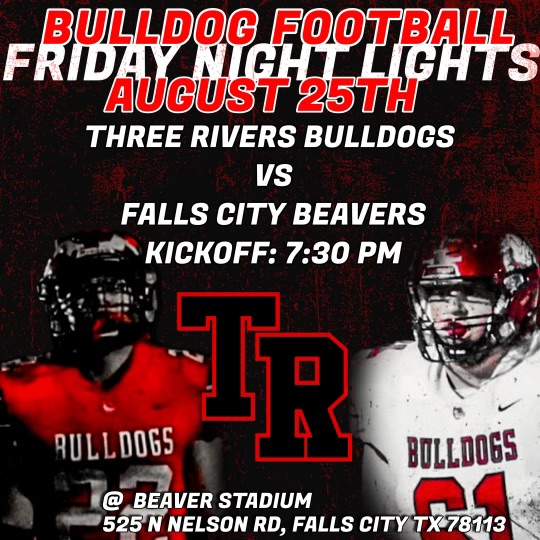 Tune into KRIS 6 this evening at 5:00 pm to see a highlight of our P-TECH program. Hear directly from our students about their hopes for their exciting future! Thanks to news reporter, Davon Taylor, for making the trip out to Live Oak County!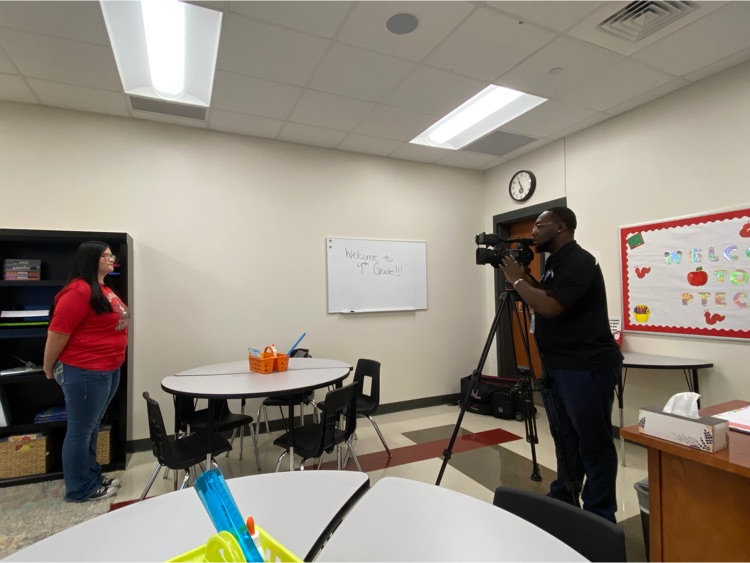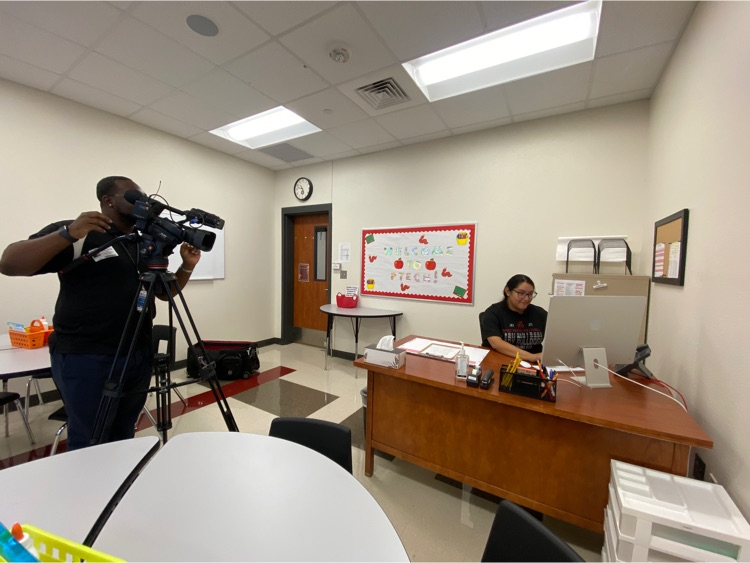 JV Football Game today at HOME vs. Falls City...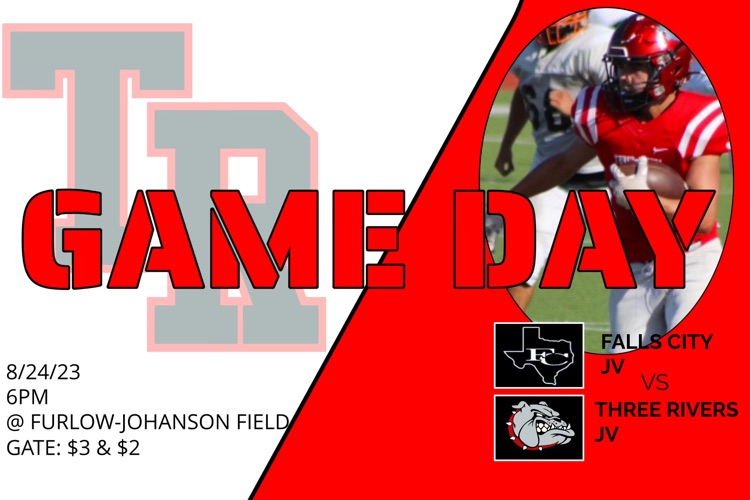 Tornado warnings have expired. Everyone remains safe. We are actively monitoring the weather updates from the National Weather Service. Continue to be aware of your surroundings and do not drive on flooded roadways.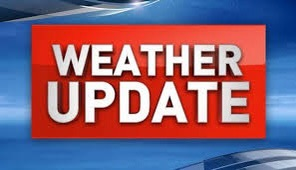 This evening's home volleyball games against IWA have been cancelled due to bad weather. No plans have been made to reschedule at this time. Stay safe everyone!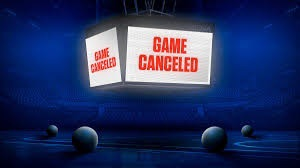 Three Rivers ISD is working with the Live Oak County Emergency Management Office regarding a tornado warning until 12:30 pm. The students are currently in the buildings and we are prepared to drill or activate emergency plans if needed.

PEP RALLY!

We are closely monitoring the tropical storm's path. At this time, we plan to have a regular school start on Tuesday morning.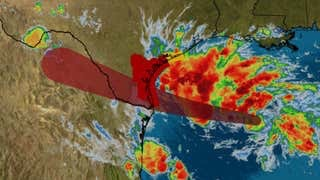 This Week in Bulldog Athletics...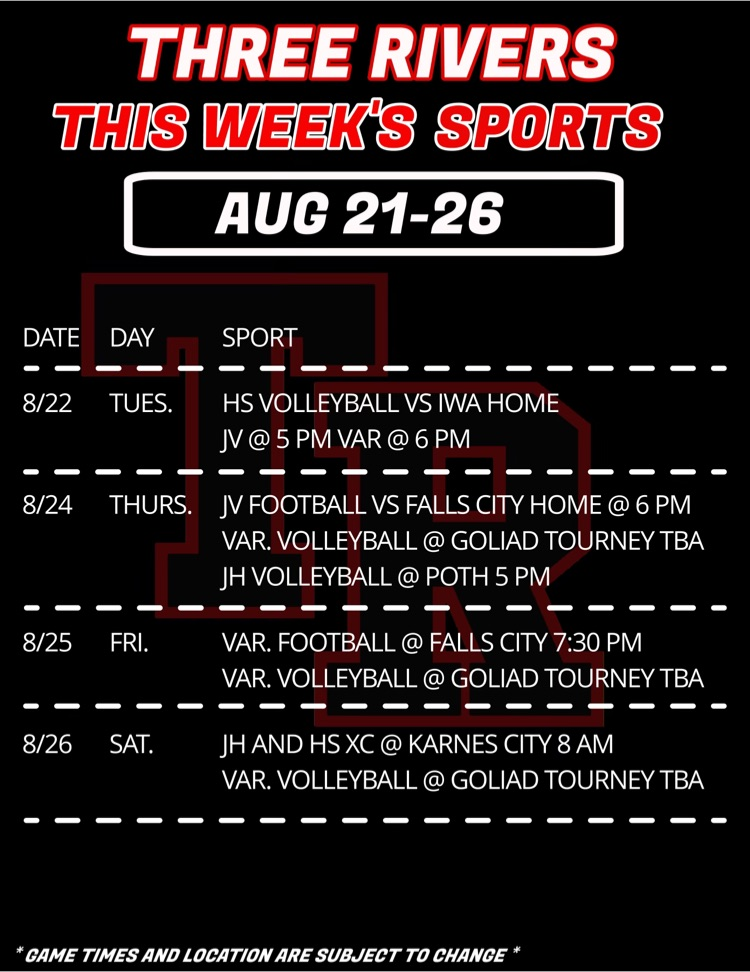 VAPING EFFECTS & DANGERS Presentation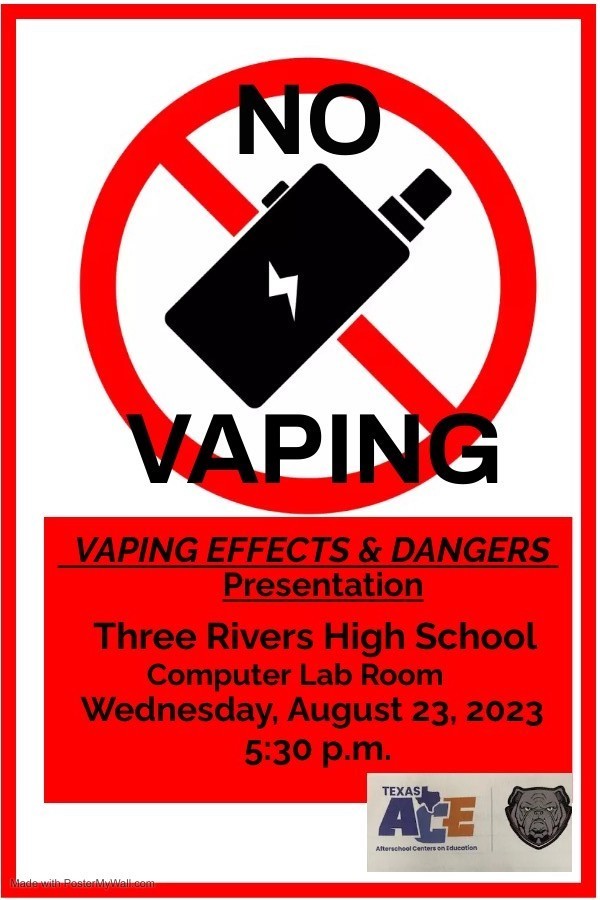 More P-TECH Photos from last week!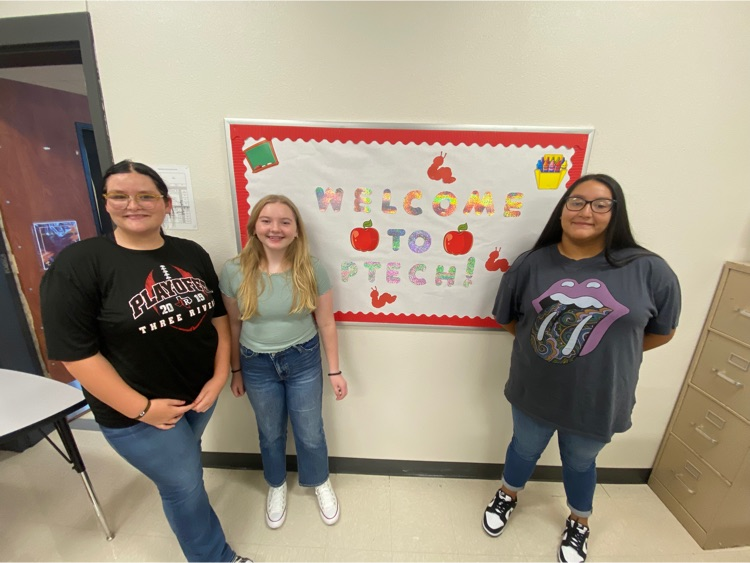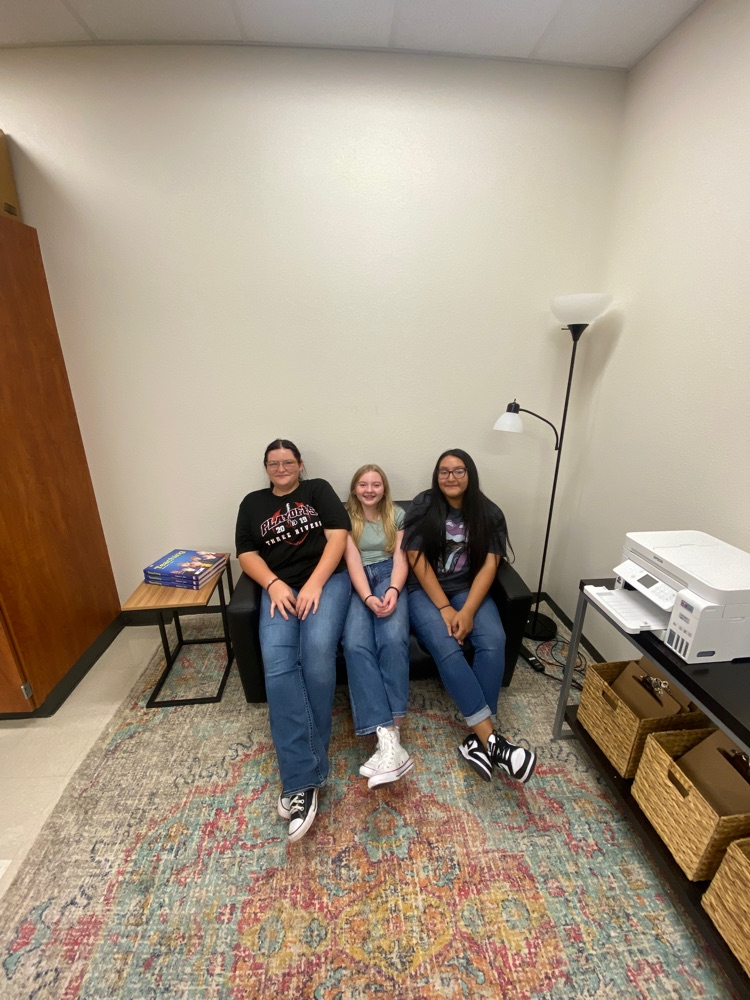 One last post including several of our State FFA officers as well as our students!